ANTIOXIDANT SUGAR
Unrefined Cane Sugar Cubes
LOW GLYCEMIC INDEX SUGAR
Unrefined Cane Sugar Cubes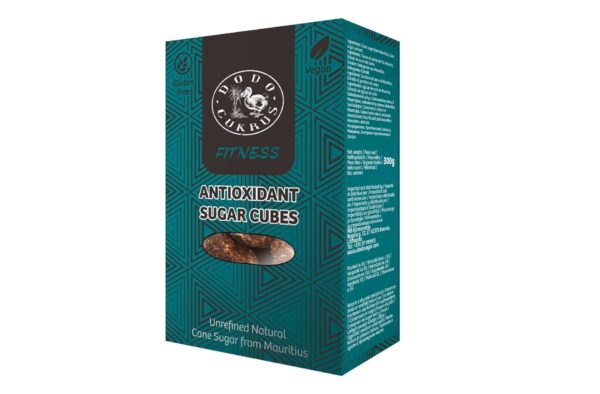 "DODO CUKRUS FITNESS"
ANTIOXIDANT cane sugar cubes
Stimulates the immune system;
Enhance the natural tone and firmness of the skin;
Lowers bad cholesterol;
Protects the liver and the heart;
Minimises the effect of ageing process;
May reduce the risk of some forms of cancer…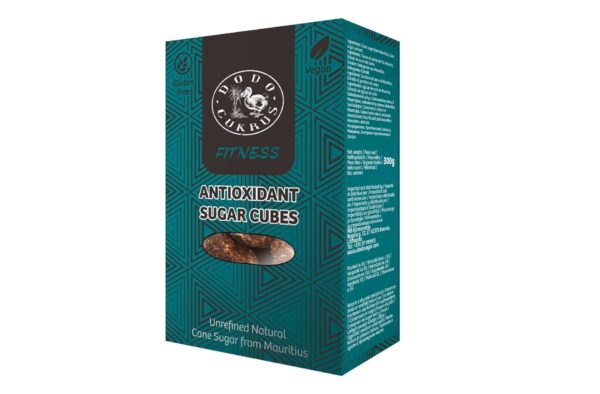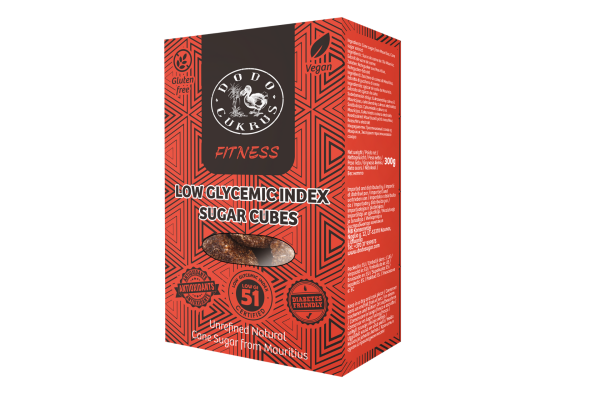 "DODO CUKRUS FITNESS"
LOW Glycemic Index cane sugar cubes
Slow release in blood sugar level;
Helps to manage insulin levels;
Contains Antioxidants, naturally extracted from sugar cane;
Packed in 300g box, recyclable packaging;
Great taste of natural cane sugar – no synthetic after taste;
Sugar cubes allow for better control of sugar intake;
Enhances flavour and aroma in beverages and culinary dishes;
Product contributes in the stabilization of blood sugar levels;
Slow energy release;
There is no peak in blood sugar levels when consumed by a diabetic as opposed to standard sugars.
TESTED AND APPROVED – DIABETIC FRIENDLY
Tested by Oxford Brookes University, England as having a Glycemic Index level of 51
Approved by Glycemic Index Foundation in Australia;
Tested on diabetic volunteers and independent consumers.
A "slow release" sugar can contribute to avoiding reaching a state of hypoglycaemia due to its' slow release.
Our Low Gi sugar contains high levels of Antioxidant. A sufficient intake of Antioxidants can play an important role in protection against type 2 diabetes.
Mauritius Heart Foundation 
APSA International (Association Pour La Promotion De La Sante) – Diabetic research organization.
COMPARATIVE GLYCEMIC INDEX LEVELS
| Label | GLYCEMIC INDEX RATING | CAUSES |
| --- | --- | --- |
| | | Rapid increase in blood sugar level |
| | | Moderate increase in blood sugar level |
| | | Low increase in blood sugar level |
Laboratory tests have been carried out by two independent laboratories, namely, Brunswick Laboratories and Inovalys Laboratories. It has been found that DODO CUKRUS Fitness Antioxidant sugar has 4 times more antioxdants and DODO CUKRUS Fitness Low GI sugar has 10 times more antioxidants than Blueberries.
The ORAC value of blueberries have been taken from a document showing the antioxidant levels in various foods, spices, herbs and fruits.
The document can be found in the Download PDF File tab below.
USDA Database for the Oxygen Radical Absorbance Capacity (ORAC) of Selected Foods, Release 2
| ITEM | ORAC/ (μ mol TE/100g) | x Blueberries |
| --- | --- | --- |
| | | |
| ,,Dodo cukrus" Fitness Antioxidant Sugar | | |
| ,,Dodo cukrus" Fitness Low GI Sugar | | |